Industries
---
Chemical Solutions for Pulp and Paper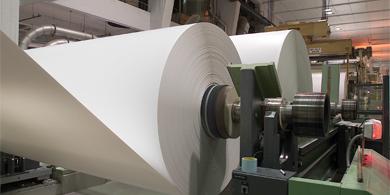 At Synmac , diverse range of paper process and water management chemicals and technologies to integrate solutions throughout your mill. We have provided cost-effective solutions in the following areas:
Wet strength resins : Increased wet strength for tissue paper, sanitary paper and food packaging paper/paperboard can be achieved
Dry Strength Adhesives: SYNFLOC can improve physical paper properties such as bursting, compressive tearing and tensile strength and folding endurance.
Slime Control Agent: SYNCIDE D series can effectively prevent microbiological growth such as bacteria, fungi and yeast in papermaking process.
Scale Inhibitor: SYNTOL A series have a excellent function to prevent inorganic scale such as calcium sulfate, calcium carbonate and other calcium scale with a lower dosage, and effect on the scale trouble at vacuum pumps, transfer lines and strainers.
Pitch Control Agent: AVISTOL ZC series can control various types of deposits in paper and paperboard machine systems whether the source of the contaminant is wood pitch, broke or secondary fiber.
Retention & drainage aids : AVISTOL RD series help papermakers increase the productivity by improving the retention of fibers, fines and fillers of pulp and recycled paper