Crystallizing Aids For Sugar Industry
(Viscosity Reducer/Pan Aids/ Cooking Aids/Wetting Agent)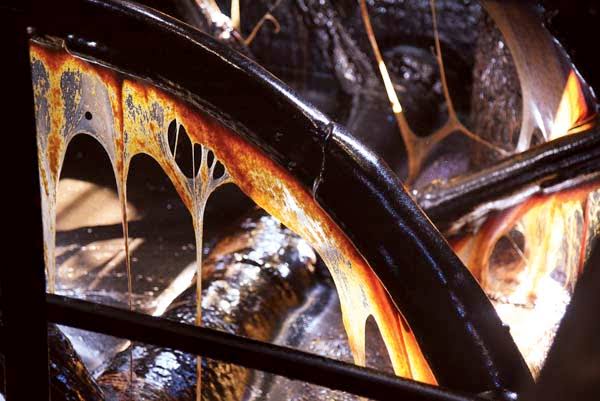 In the cane sugar production, the slurry produced contains starches, fiber and gluten that need to be separated. The resistance to the flow of slurry is a function of viscosity. It is important to maintain a slow flow of slurry to insure proper separation. To adjust this flow, a surface-active molecule is added to reduce the viscosity.
AVIPOL* series are based on non ionic - anionic type food grade surfactants, fatty esters which reduce viscosity and improve fluidity of massecuite allowing more uniform heating, shortened boiling times and increased molasses exhaustion. It can be added to raw sugar and refinery vacuum pans to improve pan circulation.
Mode of Action
When Avipol* serie are used, purging in the centrifugals is speeded up because the molasses film is more easily removed from the crystals resulting in an increase in the throughput of the centrifugal station and a reduction on the quantity of wash water used.
Massecuite viscosity is increased by the presence of minute air bubbles and the surface active nature of Avipol* viscosity reducer causes these bubbles to collapse and prevents them from reforming. When these bubbles are removed the massecuite becomes more mobile.