Descaling Chemicals For Evaporators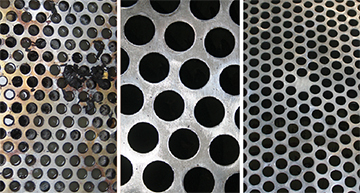 Scales consisting of highly degraded organic substances can be formed in heat exchangers of the raw juice area, at the steam or juice side of evaporators and vacuum pans. AQUAZINE® DS seies are alkaline / acidic / Neutral (liquid and powder) for the removal of these scales. our Universal alkaline cleaning series for cleaning for used to clean the evaporator and other of process equipment's of sugar mills.
The numerous cleaning problems and the wide choice of additives offered by us (AQUAZINE 1412, 1415, 1416-Scale Softeners, AQUAZINE SD8, SD9- Scale Dissolvers, SYNSURF series-Wetting Agents & CORROHIB series- inhibitors) ready for use prior to the beginning of the cleaning.