Seed Slurry (Crystal Former) For the Sugar Industry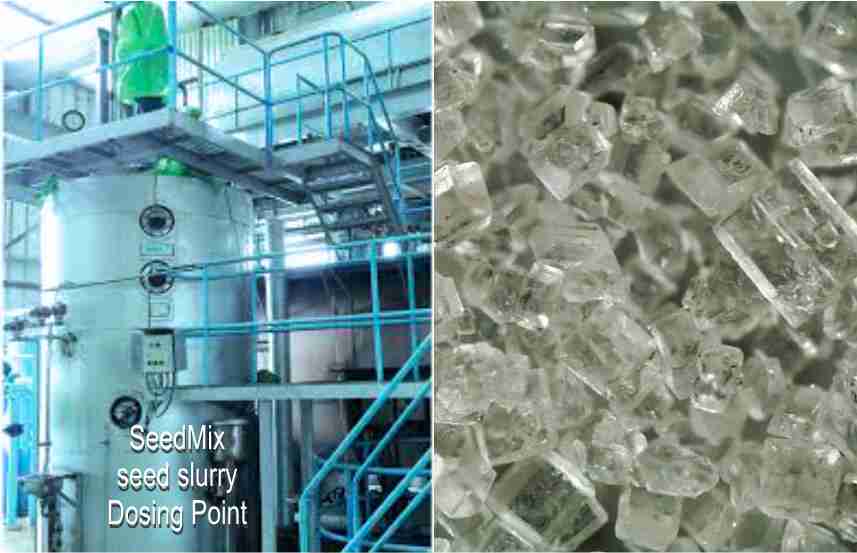 The most important result in the crystallization step is very high quality sugar. The final quality of sugar depends to a large extent on the quality of the primary crystallization cooked mass and the characteristic of the crystalline cores employed, for size and quantity. SEEDMIX® series seed suspension are based on the innovation of the traditional method of crushing sugar crystals to obtain more uniform, homogeneous and cluster-free crystalline cores.
In the sugar industry for effective regulation of the number and size of crystals with the boiling of the cane sugar, refined and raw materials. SEEDMIX® Z series provides the production of homogeneous crystals of sugar and allows to regulate the number and size of crystals during the boiling of the massecuites. SEEDMIX® Z series increase the purity (good quality) of the second and final crystallization of massecuite and prevents the formation of conglomerates of sugar; thus increases the yield of sugar.
SEEDMIX® R series innovative seed slurry has been especially developed as a seed material for the raw sugar refining process (HIGH TEMP) to improve the quality of the crystalization product by way of low conglomeration and uniformity of the grain. SEEDMIX® eliminates the need for the sugar refiner to make seed slurry on site and offers a cost effective, quality and convenient alternative.